MMRU conducts research of the highest standards to enhance marine mammal conservation and reduce conflicts with human uses of our shared oceans
---
WHAT'S NEW?
Join us for presentations as well as discussion on issues that concern us all. This meeting is open to students, researchers, educators, businesses and others involved with marine mammals. Anyone in one or more of these categories is welcome to attend. details >>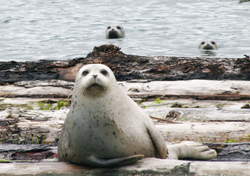 INTO THE FIELD
Is predation by harbor seals on juvenile fish responsible for the poor recovery of salmon? [more]
---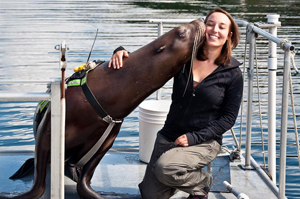 THIS JUST IN
Steller sea lion diving awarded Gold Medal! [more]
---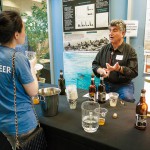 SCIENCE OUTREACH
Diving into beer and suds — marine mammal style!  [more]
---
RECENT PUBLICATIONS
Thermal limits in young northern fur seals, Callorhinus ursinus.
Rosen, D.A.S. and A.W. Trites. 2014. Marine Mammal Science 30(3):1014-1028.
Sensitivity to hypercapnia and elimination of CO2 following diving in Steller sea lions (Eumetopias jubatus).
Gerlinsky, C.D., A.W. Trites and D.A.S. Rosen. 2014.
Journal of Comparative Physiology B. DOI 10.1007/s00360-014-0819-y