MMRU conducts research of the highest standards to enhance marine mammal conservation and reduce conflicts with human uses of our shared oceans
---
WHAT'S NEW?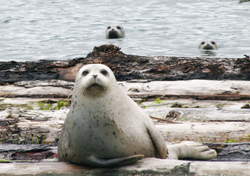 INTO THE FIELD
Is predation by harbor seals on juvenile fish responsible for the poor recovery of salmon? [more]
---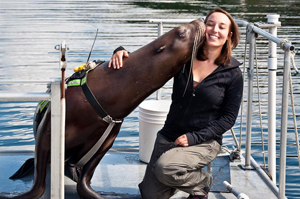 THIS JUST IN
Steller sea lion diving awarded Gold Medal! [more]
---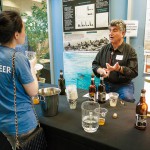 SCIENCE OUTREACH
Diving into beer and suds — marine mammal style!  [more]
---
RECENT PUBLICATIONS
Inflation and deflation pressure-volume loops in anesthetized pinnipeds confirms compliant chest and lungs.Fahlman, A., S.H. Loring, S.P. Johnson, M. Haulena, A.W. Trites, V.A. Fravel and W.G. Van Bonn. 2014. Frontiers in Physiology, doi:10.3389/fphys.2014.00433 Vol 5(433)
The decline of Steller sea lions (Eumetopias jubatus) in the North Pacific: insights from indigenous people, ethnohistoric records and archaeological data.
Maschner, H. D. G., A. W. Trites, K. L. Reedy-Maschner and M. Betts. 2014.
Fish and Fisheries 15:634-660.