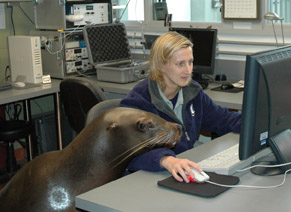 Research Assistant
Tel: 604-659-3470
Fax: 604-659-3515
Email: Rebecca.barrick@vanaqua.org
Biography:
As Dr. David Rosen's research assistant, Rebecca is responsible for organizing, maintaining and monitoring the ongoing projects conducted by MMRU at the Vancouver Aquarium research facility, where studies focus on pinniped bioenergetics.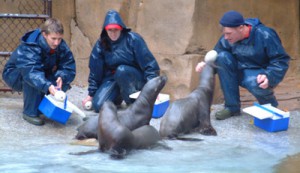 Her background includes working as a Fisheries Observer off the coast of British Columbia, and an at-sea researcher for the International Pacific Halibut Commission, performing stock assessment surveys along the coast of Alaska and in the Bering Sea.
Publications:
Tollit, D.J., S.G. Heaslip, R.L. Barrick and A.W. Trites. 2007. Impact of diet index selection and the digestion of prey hard remains on determining the diet of the Steller sea lion (Eumetopias jubatus). Canadian Journal of Zoology 85:1-15.