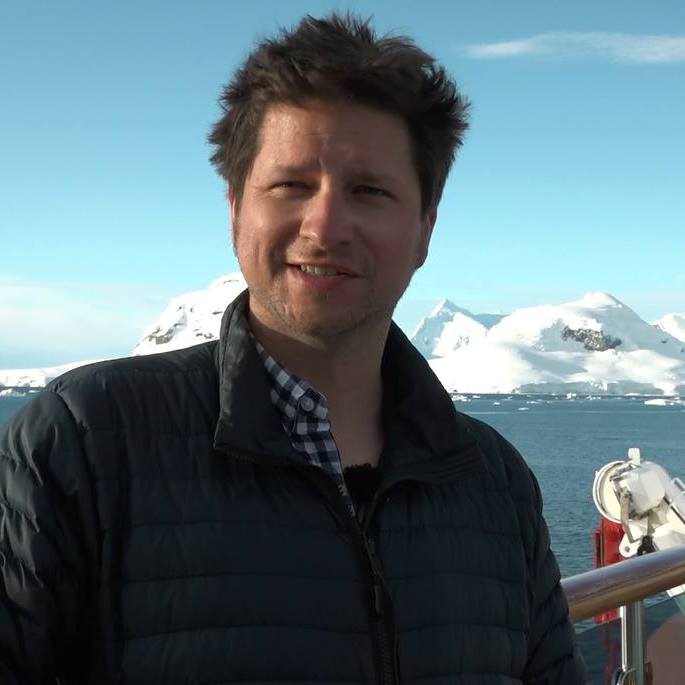 MSc Candidate
Tel: 604.822.8181
Fax: 604.822.8180
E-mail: j.mcinnes@oceans.ubc.ca
Supervisor: Dr. Andrew Trites
Education: (2019) B.Sc Biology Major, University of Victoria, Victoria BC.
Research Topic: Determining the Ecology and Community Structure of West Coast Transient Killer Whales in the Northeastern Pacific
About: Josh McInnes is from the windy seaside city of Victoria BC, Canada. Josh's research focuses on the ecology and behaviour of marine mammals in British Columbia and Monterey Bay, California, with studies focusing on the foraging behaviour, diet, and ecology of transient (Bigg's) killer whales and Risso's Dolphins.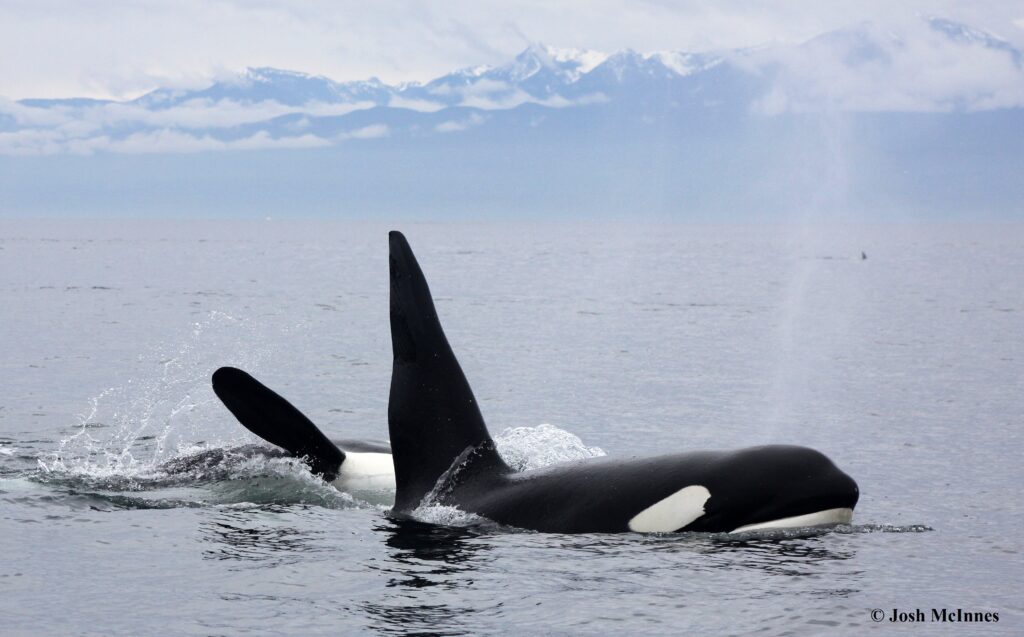 PUBLICATIONS

2021

The First Records of Antarctic Type B and C Killer Whales (Orcinus orcas) in Australian Coastal Waters.
Donnelly, D.M., J.D. McInnes, K.C.S. Jenner, M.N.M. Jenner and M. Morrice. 2021.
Aquatic Mammals 47(3):292-302.

abstract
Five ecotypes of killer whales occur in the southern hemisphere: Types A, B (B1 and B2), C, and D. Antarctic Type A has a circumpolar distribution around Antarctica, and are often associated with their preferred prey (minke whales, seals and penguins) in ice-free waters. Ecotype B typically occurs near or within pack ice where they predomi­nantly consume seals, as well as fish, squid, and penguins. Type C killer whales have been predominantly sighted in East Antarctica, and relatively little is known about the Type D individuals. We report seven sightings of Antarctic Type B and C killer whales in Australian coastal waters—as well as a third morphological form, closely resembling the Antarctic Type A ecotype. These records confirm that at least two of the five Antarctic eco-types described from the Southern Hemisphere also occur in Australian coastal waters.


2021

Transient Killer Whales of Central and Northern California and Oregon: A Catalog of Photo-Identified Individuals.
McInnes, J.D., C.R. Mathieson, P.J. West-Stap, S.L. Marcos, V.L. Wade, P.A. Olson and A.W. Trites. 2021.
NOAA Technical Memorandum NMFS-SWFSC-644:149 p.

abstract
Photo-identification studies of transient killer whales (Orcinus orcas) off western North America have primarily been conducted in the coastal inland waterways of Washington State, British Columbia, and southeastern Alaska. Less is known about transient killer whales along the outer coast and offshore waters of Oregon and central and northern California. We examined 13 years of photo-identification data to identify individuals and obtain a minimum census for this region, and to summarize information that could be useful for evaluating a hypothesis that whales using this area belong to a distinct assemblage. Data contributions came from opportunistic marine mammal surveys, whale watch ecotours, and dedicated line transect surveys. Transient killer whale photographs were obtained from 146 encounters between 2006 – 2018. These included 136 encounters in Monterey Bay, California, 5 encounters off central and northern California, and 5 encounters off Oregon. The number of unique individuals seen during this time totaled 155, of which 150 were considered to be alive (as of 2018). These included 34 adult males, 51 adult females, 24 sub-adults, and 41 juveniles. Through repeated observations of association patterns, a total of 30 matrilineal groups were identified. New whales were identified each year, including previously unidentified adults and new calves. Identification images of the dorsal fins, saddle patches and postocular patches were obtained. Details on sex, maternal ancestry, sighting history, and distribution are provided where known. These cataloged transient killer whales were predominantly encountered off the outer coast near the continental shelf break or in deep pelagic waters overlying the Monterey Submarine Canyon. The vast majority (>83 %) of whales identified in the study area could not be matched to transient killer whales in photo ID catalogs for coastal waters of the Pacific Northwest. These factors are consistent with there being a distinct "outer coast" assemblage within the west coast population of transient killer whales, but more research is needed to investigate this further.

Gemmell, G. L., McInnes, J. D., Heinrichs, S. J., & de Silva Wijeyeratne, G. (2015). Killer whale (Orcinus orca) predation on whales in Sri Lankan waters. Aquatic Mammals, 41(3), 265.
McInnes, J.D., Buckmaster, J.N., Cullen, K.D., Mathieson, C.R., & Tawes, J.P. (2020). Intentional stranding by mammal-hunting killer whales (Orcinus orca) in the Salish Sea. Aquatic Mammals, 46(6), 556-560.
McInnes, J.D., Mathieson, C. R., West-Stap, P. J., Marcos, S. L., Wade, V. L., Moore, J. E., and Olson, P. A. 2020. Recent trends in the ecology of transient killer whales in Monterey Bay, California 2006-2018. Poster presented at: CalCOFI Conference 2020: Understanding unprecedented changes in California's marine and coastal environment; December 1-2, 2020; online.