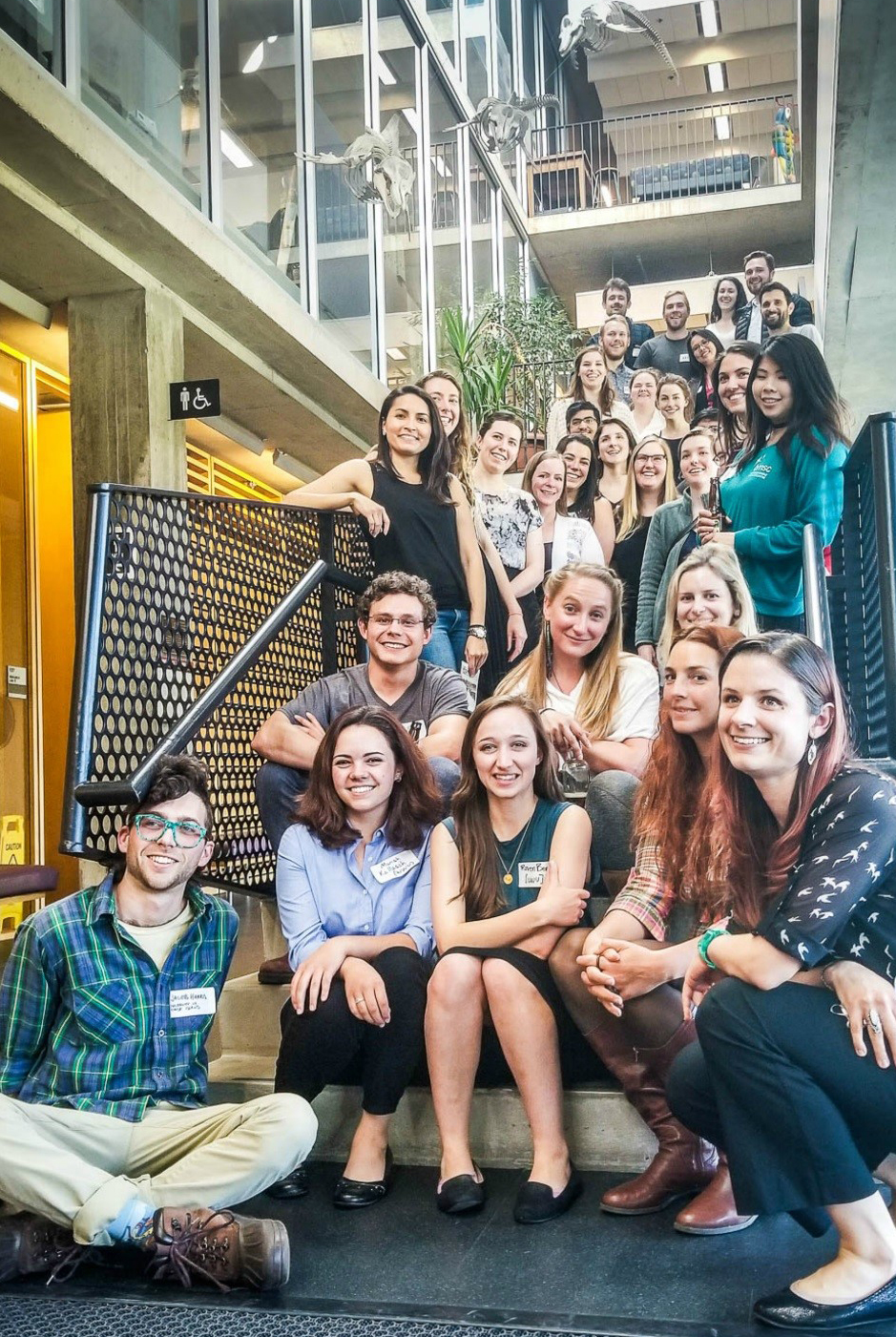 Science Outreach
21st Annual meeting of the Northwest Student Chapter of Marine Mammalogy
Nearly 60 people from BC, Washington and Oregon came to discuss their marine mammal research and latest findings
The 21st annual meeting of the Northwest Student Chapter of Marine Mammalogy (NWSSMM) brought university students from Canada and the United States to the University of British Columbia to connect and share their research on marine mammals.
The symposium drew about 60 people from universities and colleges in British Columbia, Washington and Oregon to hear oral and poster presentations from university students, as well as young researchers from NOAA Fisheries, and the Cascadia Research Collective. Topics discussed ranged from foraging ecology and conservation, to physiology and functional anatomy.
Dr. John Ford, the outgoing head of DFO's Cetacean Research Program, gave the plenary address—a fascinating look into the history of killer whales along BC's coast, and anecdotes of his own experience studying these incredible animals. Another highlight of the daylong symposium was the Philosopher's Café, where groups of students met and spoke with marine mammal experts from DFO, NMFS, Universities, and NGOs in a more intimate and casual setting.
Some groups discussed the nitty gritty of olfaction and gustation, bio-logging, ecophysiology, eco-toxicology and conservation, while others tackled broader questions related to the use of science to influence policy, and how to approach a science career in today's political climate.
MSc student Aaron Purdy (UBC) won Best Talk, while fellow MSc student Rhea Storlund (UBC) received the People's Choice for Best Poster. Other award winners were Michelle Fournet (Oregon State University, Best Poster) and Erica Escajeda (UW, People's Choice Oral Presentation).
In addition to the day of science, the students held a group dinner and a visited the MMRU lab at the Vancouver Aquarium to learn firsthand about the research conducted on Steller sea lions and northern fur seals.
This is an annual event, and plans are underway to meet next year at Oregon State University for the 22nd meeting. Students feel that these meetings are an incredibly rewarding opportunity to share their research and stories of studying marine mammals—and they encourage other students to attend.