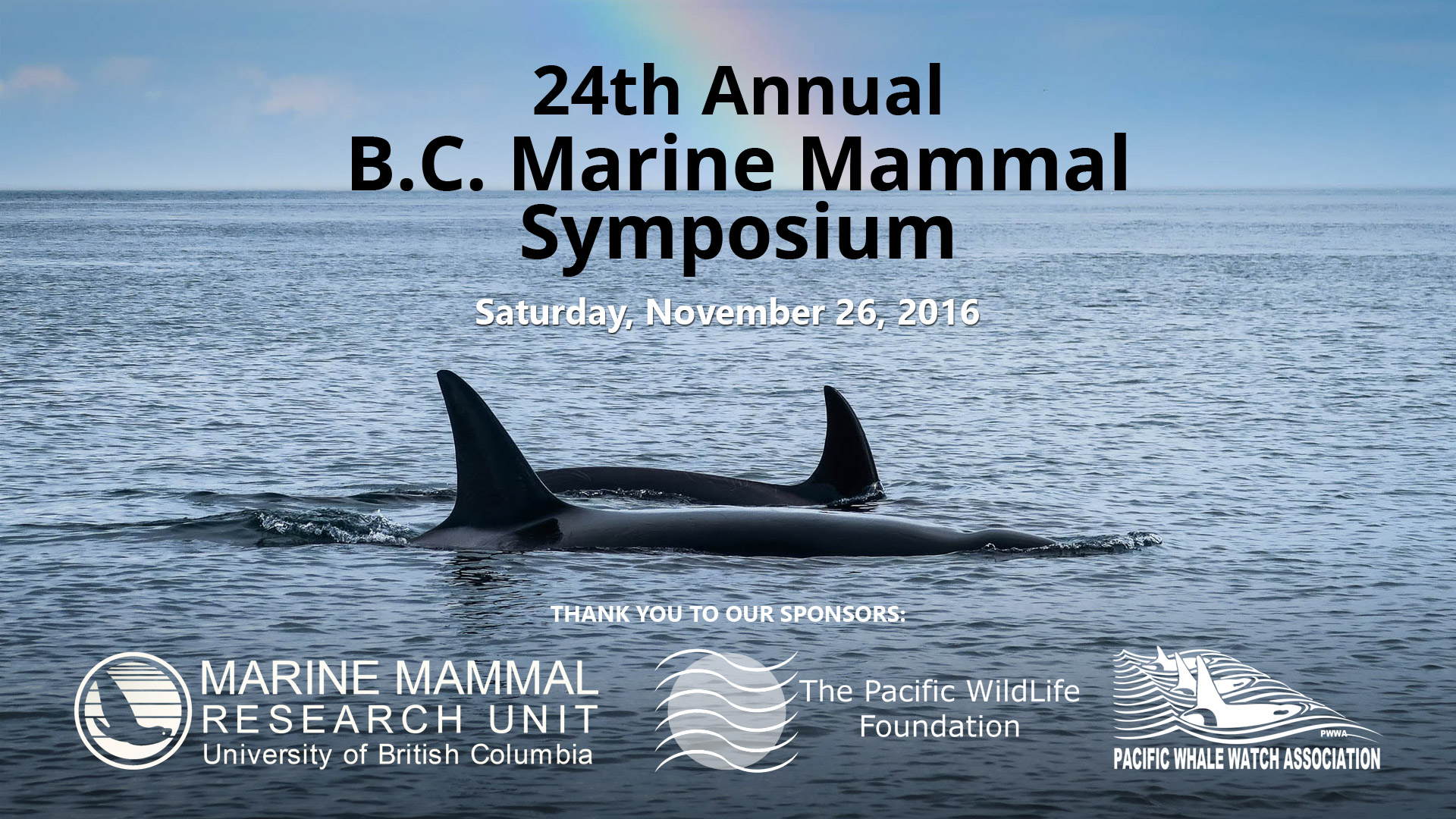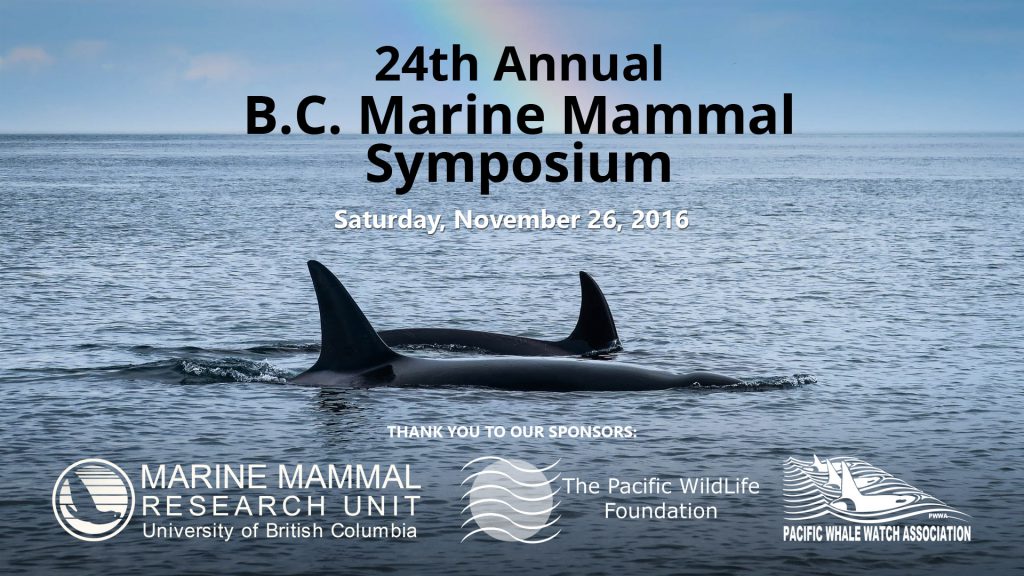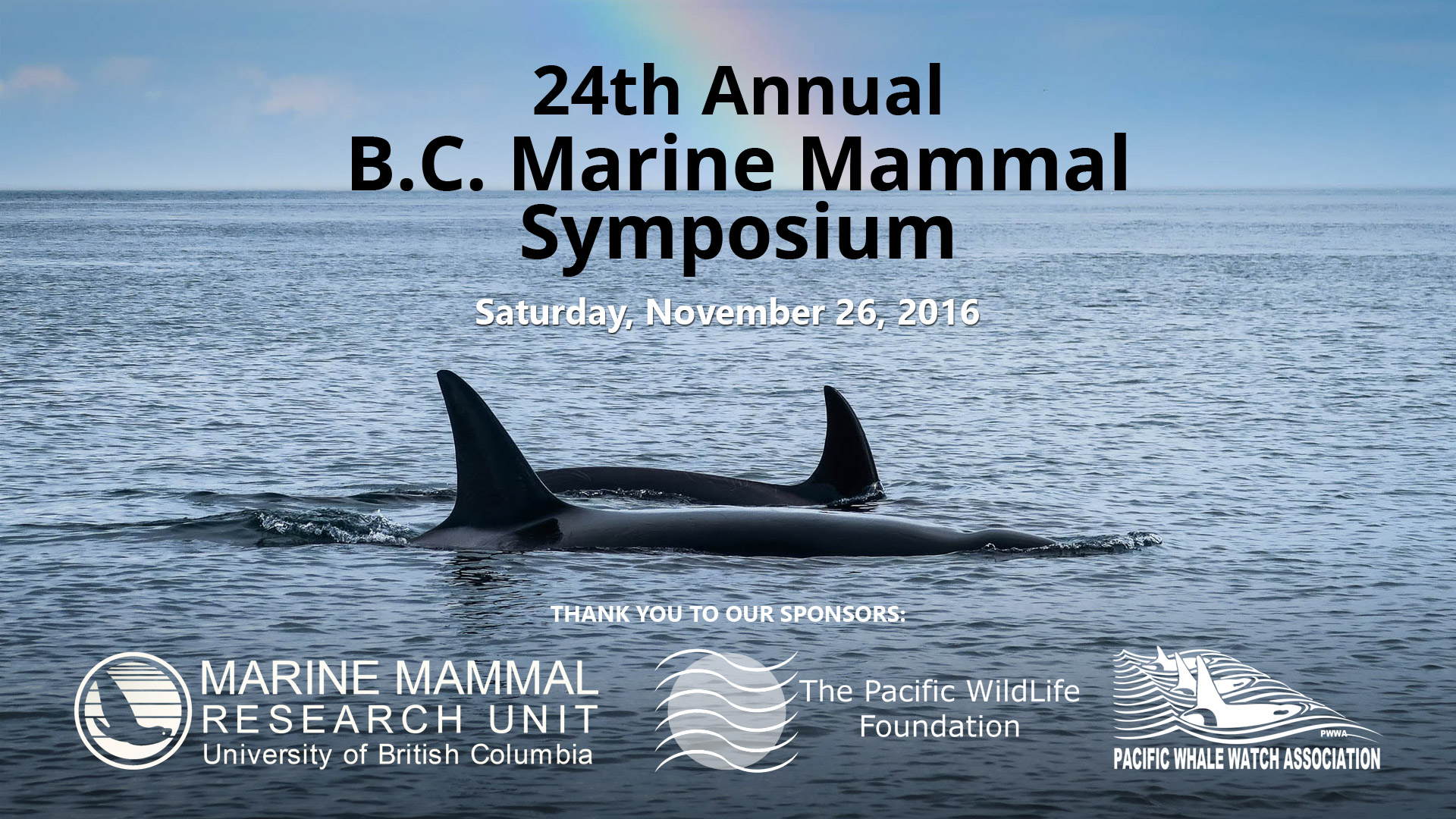 The 24th Annual BC Marine Mammal Symposium was streamed on YouTube Live, Saturday, November 26 2016.
About 230 people attended in person, and over, 2,100 people from 26 countries participated on line to hear and discuss short presentations on issues pertaining to killer whales, porpoise, sea lions and other marine mammals. This all-day event was open to students, researchers, educators, businesses and others involved with marine mammals.
The Symposium was recorded and is archived below for those that missed it, or would like to see it again.
We hope you will join us on line!
UBC Marine Mammal Research Unit
The Pacific Wildlife Foundation
Pacific Whale Watching Association