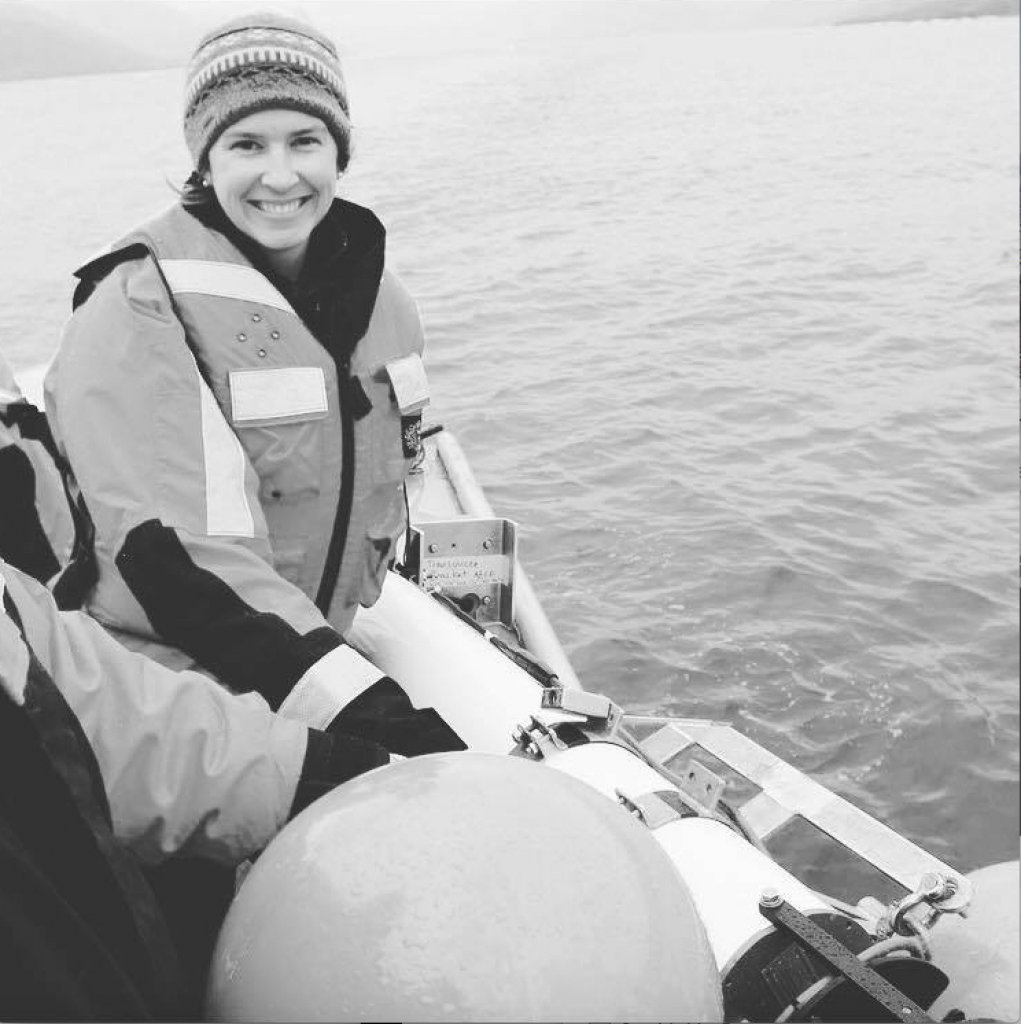 Postdoctoral Fellow
Tel: 604.822.8181
Fax: 604.822.8180
E-mail: s.fortune@oceans.ubc.ca
Education: PhD University of British Columbia and Guest Student at Woods Hole Oceanographic Institution (2018), M.Sc. University of British Columbia (2012), Queen's University B.A.H. Environmental Science and Political Studies (2007)
Research Interests: Foraging ecology, biological oceanography, marine ecology, bioenergetics & conservation biology
Study Areas: North Pacific Ocean, Eastern Arctic Ocean and North Atlantic Ocean
Research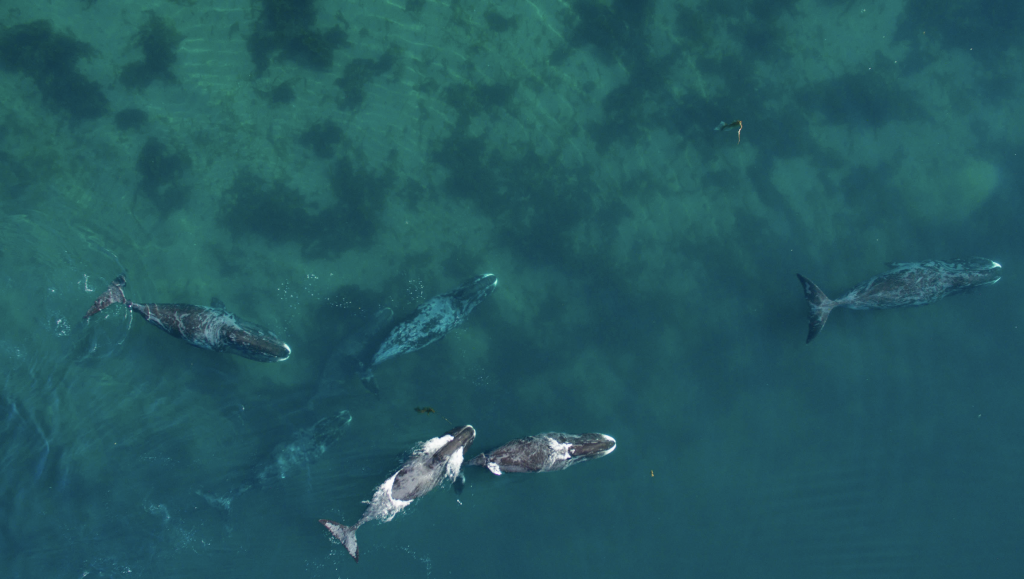 Research
Sarah is interested in understanding the complex feeding dynamics of marine mammals in temperate and Arctic environments. Her research focuses on determining the biological and physical conditions necessary to support successful feeding under current environmental conditions. Sarah applies new technology to record the fine-scale movements of large whales from the air and underwater to determine when and where they are feeding and what their encountered prey field looks like. She uses oceanographic sampling instruments to determine at what depth and abundances prey are found (e.g., zooplankton) and the associated physical properties of the water column (e.g., temperature and salinity) near tagged animals to assess the quality and quantity of their prey field. Combining information about the predators and their prey, she is able to identify key feeding areas throughout their range, assess the nutritional status of different demographic groups of whales and evaluate how climate induced shifts in prey distribution and abundance may impact feeding conditions in the future.
Current research project: Testing whether the availability of Chinook Salmon is sufficient to support a healthy Southern Resident Killer Whale population
Publications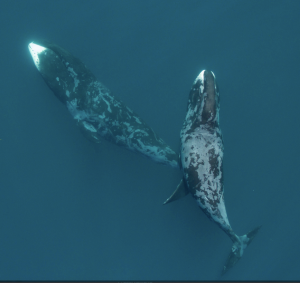 Fortune, S., S. Ferguson, A. Trites, B. LeBlanc, W. LeMay, and M. Baumgartner. In Review. Seasonal and diel changes in bowhead whale feeding behaviour. MEPS (201810048).
Fortune, S., W. Koski, J. Higdon, A. Trites, M. Baumgartner, and S. Ferguson 2017. Evidence of molting and the function of "rock-nosing" behavior in bowhead whales in the eastern Canadian Arctic. PLoS ONE 12 (11): e0186156.
Reinhart, N., S. Fortune, P. Richard, and C. Matthews. 2014. Rare sightings of white-beaked dolphins (Lagenorhynchus albirostris) off southeastern Baffin Island, Canada. Marine Biodiversity Records 7:1-5.
Fortune, S., A. Trites, C. Mayo, D. Rosen, and P. Hamilton. 2013. Energetic requirements of North Atlantic right whales and the implications for species recovery. Marine Ecology Progress Series 478:253-272.
Fortune, S., A. Trites, W. Perryman, M. Moore, H. Pettis, and M. Lynn. 2012. Growth and rapid early development of North Atlantic right whales (Eubalaena glacialis). Journal of Mammalogy 93:1342-1354.
Peer-reviewed reports
Fortune, S. and A. Trites. 2014. COSEWIC Status Report on North Atlantic right whales in Canada. Prepared for Committee on the Status of Endangered Wildlife in Canada. 
Research permits
Bowhead whale data collected under LSFP S-12/13-1014-NU (2012),  S-13/14-1009-NU, AUP FWI-ACC-2012-034 and FWI-ACC-2013-018.
Research partners and funders